About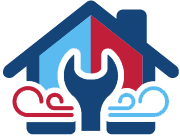 "Welcome to the Hitech Air Cool Engineers  Sales and Services at Vadodara (India); We offer the sales and service a various range of Air-conditioning Systems for different brands like Voltas, LG , Carrier, Blue Star, Samsung, Panasonic, Mitsubishi, York and Hitachi. We offer the air conditioners maintenance and repairing services for the cassette, Ductable, Precision, Panel, Packaged, Central, Tower, split, and window air conditioners this all products are have highly efficient and having low operational noise. All our services are appreciated for the reliability and effectiveness.

We also offer the services at your door step to the consumer within specified time frame. This all quality products refresh the internal air system of commercial as well as home areas. Our professional skilled staff offers the high level of quality assurance for various worlds' famous brands like LG, Hitachi, Voltas, Carrier, York, Panasonic, Haier, Blue star, Mitsubishi.

We offer the various brands of window ac at competitive rate. With the complete quality services we hold the capability to make your home and commercial environment extremely comfortable. For the better quality we are periodically check your entire air cooling system, Chillers, Air dryers, and filter (HEPA). With the dedicated sales and service network support we are able to understand the exact requirement and demands of clients.

We are also HVAC Contractor for heating, ventilating and air conditioning (HVAC) equipment for the heating and cooling for the residential, commercial, or industrial buildings. HVAC is important in the design of medium as well as large scale residential as well as commercial buildings. By comfortable HVAC air ventilation system Validation it will provide the comfortable internal environment when it's properly maintained.

We take the opportunity to introduce ourselves as complete air-conditioning (HVAC) sales and Service provider. By our skilled technical expert staff regarding any services, repairs and installation split and window AC we maintain the quality standards and delivered by us as expected by the customers. 
Hitech Air Cool Engineers  strongly believes in long-term business relationships. This will maintain by offer the exact specification efficiently managed. We also offer the customized solutions provided by the specification provided by the customers.

Quality Assurance:
Quality is the foundation stone for our organization. We get the maximum supports of clients by offering the quality measured assurance. We check product quality before final shipment in the market. We are well known in market for our quality assurance.
Air Conditioner It never seems to fail — when you need cool air the most, your home's central air C3conditioning system goes down. It's important to have an experienced and licensed HVAC repair company that you can trust to be there for you and to restore your comfort as quickly as possible.
Right Time Home Services offers several exclusive service guarantees that are unmatched in the industry so you can rest assured that not only will we will be there when we say we will but we will get the repair done right, efficiently, and at the price quoted.
Hitech Air Cool Engineers   is the leading choice for home comfort in the  Vadodara City. We provide innovative solutions to everyday heating and cooling needs by bringing you the most energy efficient products on the market today.
We specialize in everything HVAC. There's no problem we haven't solved and no temperature we can't handle. Whether it's keeping you cool in summer or warm in winter, Hitech Air Cool Engineers  Services provides year-around, fast and friendly service at a fair price.
We want to keep you cool. Our service technicians carry the tools and parts to complete most air conditioning repairs on the first visit. Once the technician arrives at your location he will inspect your unit to determine the cause of the failure. The technician will provide you with the cost of any required parts that need to be replaced. If we make the repairs, there is no charge for the service call. All work is guaranteed.
Services
Air conditioner
Ac
HVAC SYSTEM
HVAC
AHU
AIR HANDLING UNIT
Air Conditioner Installation
Ac Installation
HVAC SYSTEM Installation
HVAC Installation
AHU Installation
AIR HANDLING UNIT
Video
If you are the owner of this page login to add your video now! (Youtube/Vimeo/Daily Motion)
Hours
Monday

9:30 AM - 8:00 PM

Tuesday

9:30 AM - 9:00 PM

Wednesday

9:30 AM - 9:00 PM

Thursday

9:30 AM - 9:00 PM

Friday

9:30 AM - 9:00 PM

Saturday

9:30 AM - 9:30 PM

Sunday

9:30 AM - 9:00 PM