About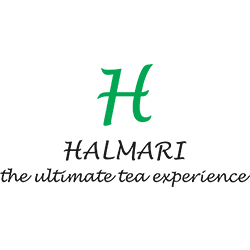 Halmari Tea Estates is a company holding its legacy for more than ten decades. Over these long years, they have maintained their strong pursuit for quality and expertise to provide the best quality tea in the world. In fact, the company boasts the pride of being the world's number one tea garden post-1980. It is a promise of the company that they make the best tea during the best period of production to sell the superior varieties consistently.
Take a look at its exclusive range of delicate tea products:
Halmari Gold GTGFOP1 Clonal
Halmari Gold CTC
Halmari Gold Orthodox
Halmari Gold CTC and Orthodox Blend
Halmari Gold CTC Blend
Halmari Gold Green Tea
Halmari Gold White Tea
Halmari Gold Hand Rolled Oolong Tea
Halmari Tea Estate is located in Assam's Moran district of Dibrugarh covering 374 hectares of land. In all the auctions that took place in India, Halmari actually achieved top 5 prices for its world-famous Orthodox and CTC teas. Their tea varieties are regularly supplied among the most celebrated tea boutiques, resorts and hotels. The company also sells its products online, which assures that anyone who seeks quality tea can get access to the best tea varieties in the world. Thus, it is rightly said that Halmari provides the ultimate tea experience that just makes your day.                
Services
Please check out this space for services offered.
Video
If you are the owner of this page login to add your video now! (Youtube/Vimeo/Daily Motion)