About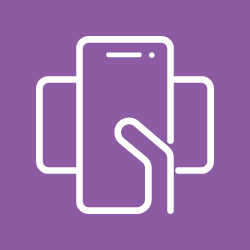 Zoylo is a revolutionary digital healthcare portal with a map-based platform that brings a plethora of healthcare services accessible to the people in the most convenient manner. Through its web platform and mobile app, it connects users to a number of service providers for quick reference, online doctor appointment booking, wellness services, and purchase of healthcare products through just a few clicks. The primary products of Zoylo are online appointment booking services, online diagnostic appointment booking services, healthcare benefit card, online pharmacy, hospitals and treatment packages, wellness services, medical tourism, online consultations, and electronic medical records.

This product enables people to enter their location or specialty service they are looking for and a list of respective services would be displayed to let the user take an informed decision based on the given options. It simply makes accessible all the options available in a given area for the people to choose the best option instead of accepting any service due to lack of information. Also, the availability of complete profile of service provider and real-time reviews of patients enable people to take informed decision.

Zoylo app is a multi-featured and e-healthcare app accessible on a number of devices to get quick access to healthcare services. Through this app, users can locate service providers based on specialty or location and book online appointment in easy clicks. zoylo app is user-friendly with quick response time to deliver a superior experience. The app is free to download.
Services
Doctor Appointments
Diagnostic Lab test Bookings
Online Doctor Consultation
Online Medicines & Healthcare Products
Home Healthcare Services
Wellness Packages
Health Card
Video
If you are the owner of this page login to add your video now! (Youtube/Vimeo/Daily Motion)
Hours
Monday

8:00 AM - 10:00 PM

Tuesday

8:00 AM - 10:00 PM

Wednesday

8:00 AM - 10:00 PM

Thursday

8:00 AM - 10:00 PM

Friday

8:00 AM - 10:00 PM

Saturday

8:00 AM - 10:00 PM

Sunday

8:00 AM - 10:00 PM