About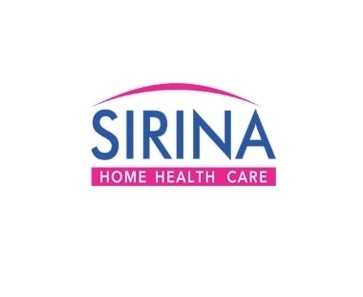 Our Vision is to provide both short term and long term Skilled Medical Care as well as General Nursing Care and allied services like Rehabilitation to enable seniors to help them age gracefully and live independently, in the comfort and familiarity of their homes, among their loved ones. To take this vision a step ahead, we have established a state-of-the-art facility for Assisted Living in Chennai, that will take care of elders in cases of 'insufficient' homecare infrastructure.

Our services are designed to provide Older Adults with quality care, which will enable them to live healthier, happier and dignified lives at home. These distinguished services are defined by the calibre of our caregivers, our expertise in "Live-in" care and the prompt responsiveness of our staff.

Get Benefits Of Hospital Care Right At Your HOME!

Availing medical treatment at hospitals can be a depressing experience for Elderly patients. So, it is natural for them to feel most comforted in the secure and loving environment of their homes (near their families). This is where Sirina Home Health Care services come into the picture. With us, you can find a midway solution by opting for At-Home medical care services for your loved one. We offer flexible nursing care services at home (full-time, week-day, weekend etc.) and many auxiliary services like a home physiotherapy service, on-call home care pharmacy, medical equipment rental service, blood tests at home by lab technicians etc.

The temperament and mindset of Elderly patients, who are getting treatment at Home, is quite different from those who get treated at hospitals. Our experienced nursing and caregiving staff know how to sensitively deal with such patients. Sirina team works along with doctors and family members to build a cohesive schedule for the patient so that timely recovery-support essentials are provided. Not just this, with our in-depth understanding of the patients' medical and emotional state, we help families deal and communicate better with the patients, especially at times of distress.
  
We offer comprehensive healthcare at home by qualified professionals having expertise in handling elderly patients, especially those requiring monitored care for recuperation. Our home healthcare staff is equipped to handle any kind of elderly home care treatment, from serious ailments to post-operative situations to mobility/functionality challenged cases. They constantly monitor the medical condition / symptoms to provide nursing care that is coordinated with patient's short-term and long-term health goals.
Schedule an Appt.
Services
Nursing care for Elders
Transition Care Service
Elderly Health Care Service
Home Visit Physiotherapist
Ambulance Service
Step Down Hospital Care
Medicine at your Door Step

My aunt loved the aide the nursing team from Sirina Home Health Care services they sent and all the doctors who came home to look after her. They were so reliable and dedicated. They were always willing to work with us, especially when our needs changed. They did small things to make my aunt feel more comfortable like putting lotion when her skin was dry, and repositioning her so she didn't get sores. We were very happy with the service.
19 June 2019

Sincerely i am thanking physiotherapist, Mrs selvambikai motivating me to walk and doing exercises. Thanking Jayamalini who took care of me for 14 days after my surgery with lot of patience. Also Priya for removing my suetures, and IV injection. Thank you once again Sirina for its service
22 February 2019
Hours
Monday

24 x 7 Service -

Tuesday

24 x 7 Service -

Wednesday

24 x 7 Service -

Thursday

24 x 7 Service -

Friday

24 x 7 Service -

Saturday

24 x 7 Service -

Sunday

24 x 7 Service -
Similar Businesses Near By