About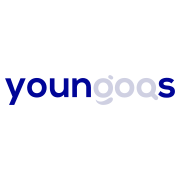 Youngoos is one of the top job searching portal of the country. Youngoos.com has an extensive data base of most popular job types & current openings in renowned firms across the country. 
Youngoos mainly targets the bright, qualified young candidates who are on the lookout for jobs, vacancies & designations that fit their qualification & merit just right. When you are at Youngoos your job search becomes easy with the portal's advanced job search technology that leads you to relevant jobs, company profiles across a vast array of experience levels & industry verticals. 
By visiting Youngoos, you can experience a quick, sophisticated & tailored job search across categories like Government jobs, Banking, Consulting, IT,  BPO, HR & IR. This is, in fact, the best place to find your dream job in a simple & super-fast way. If you don't like your present job, don't remain glued to it unwillingly. Visit Youngoos.com to end your job search right away! 
Services
Job portals
government jobs
Video
If you are the owner of this page login to add your video now! (Youtube/Vimeo/Daily Motion)