About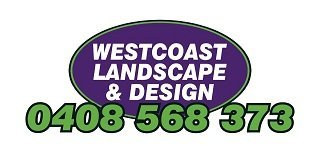 Do you want to enhance the look of your property with the feel real grass without the use of the fertilisation? Is the mowing and maintenance of the original grass killing a part of your precious time? Well, for all your problems, Westcoast Landscape & Design brings you the friendly way of maintaining the aesthetic beauty of your house. The experts with us give you the opportunity to go greener with the high-quality original looking artificial turf and grass in Mandurah as a part of landscaping.
Services we Provide
The proficient landscaper of Mandurah makes sure that their work speaks for themselves. Here is the list of services that the landscapers provide-
Installation of the artificial turfs that come with a warranty
Natural turf installation in Mandurah with a soft coat of grass
Watering of the garden and the lawn with the help of reticulation
Maintaining the grass while the owner is not at home
Installation of the fence to safeguard your property 
Installation of the privacy fencing that ensures privacy between your neighbour and you
Making pavement for walking 
Installation of the retaining wall
Carrying out an effective earthwork 
Why Us?
Several salient features make us different from the other landscapers. Here are the reasons that make us different from others-
Customised package for landscaping in Mandurah and Baldivis
Affordable and prompt services regarding landscaping in Mandurah
Provide a long-term of warranty that spans 10 years approx
Affordable tones and textures with a range of quality
Maintenance even when you are not at home

Contact us for all your landscaping needs.
Services
Landscaping
Turf Installation
Video
If you are the owner of this page login to add your video now! (Youtube/Vimeo/Daily Motion)
Hours
Monday

7:00 AM - 5:00 PM

Tuesday

7:00 AM - 5:00 PM

Wednesday

7:00 AM - 5:00 PM

Thursday

7:00 AM - 5:00 PM

Friday

7:00 AM - 5:00 PM

Saturday

Closed

Sunday

Closed